Here is the sampler I am stitching for my Mom. It was supposed to be her Christmas gift this year, but she passed away 3 days before I was going to start it.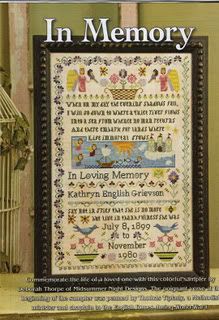 I started it on 1-1-12, and here is my progress as of today:
I am missing her so much I really thought it would be hard to work on, but I am thinking of her with every stitch, so it is the closest I come to spending time with her. I will post updates on Wednesdays.